Octagon Classic is a Classic
The Octagon Necklace is a simple, beautiful and timeless Icelandic design. The Octagon represents Strength, Beauty, Happiness and Inspiration. You could not give a more beautiful gift for your loved ones or for yourself. Because you absolutely deserve it!
Shop Here
Octagon Earrings
The Octagon earrings are beautiful and simple. They are a must with our other Octagon jewelry!
Shop Here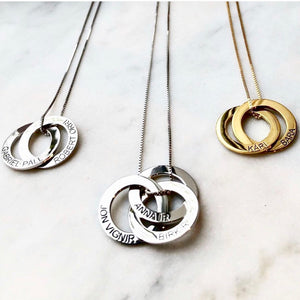 My Family Necklace
My Family Necklace is truely a unique gift for your loved ones. Our family is the most beautiful thing we own.
Shop Here
Baby Octagon Necklace
Kids love to wear jewelry too! The Baby Octagon Necklace is perfect for gifts for all occasions!
Shop Here
Octagon loves happy customers
Great service from A-Z. Answers within a few minutes. Love the products - I truely recommend!

Andrea Björk
Such beautiful products I have trouble chosing what to buy! Fast and peronal customer service at Octagon.

Hulda Karen
Great service and products. I bougt myself some Octagon jewelry and also gifts for my loved ones.

Harpa